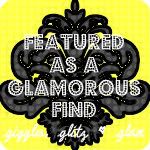 What a great weekend it was, here in Alberta it was Family Day Long weekend. We did lots of skating this weekend.
Chase even discovered that he didn't need to use the skate support anymore.
Keegan & Makai
Me & Makai
Keegan
Chase
Makai
It was also my birthday this weekend and my girlfriends planned a girls dinner and movie night. So good to get out with my girls. We went out for a nice dinner and went to watch "The Vow".
I also was able to get some more of my bedroom done this weekend.
I have been finding it hard to do it because of all the furniture in there and the fact that I am a night time worker and since my husband actually wants to sleep that doesn't work, lol. Hopefully I will have pictures soon to share with you.
Hope everyone had a great weekend as well.